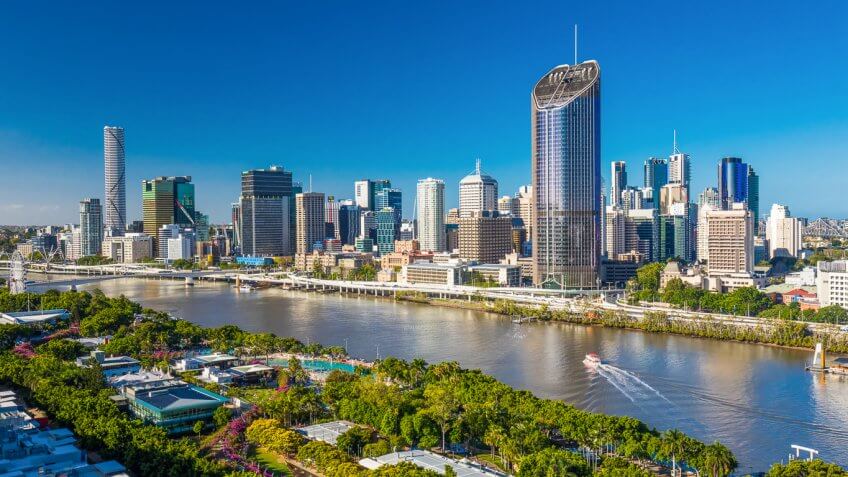 Martin Valigursky / Shutterstock.com
5. Brisbane, Australia
Brisbane is a good choice for a visit to the land down under. It's the capital of Queensland, right on the ocean. Visit idyllic islands and explore Brisbane's many museums, including the famous Queensland Art Gallery and Gallery of Modern Art.
Your biggest expense is the cost of getting there; a couple can expect to spend $3,500, plus about $800 in hotel fees for a two-week stay. Add in meals, and the vacation probably will exceed $5,000.
You'll do better retiring there. While Australia isn't one of the cheapest countries for retirement, you can rent an apartment in Brisbane for less than $1,300 a month — an amount that fits into many retirement budgets.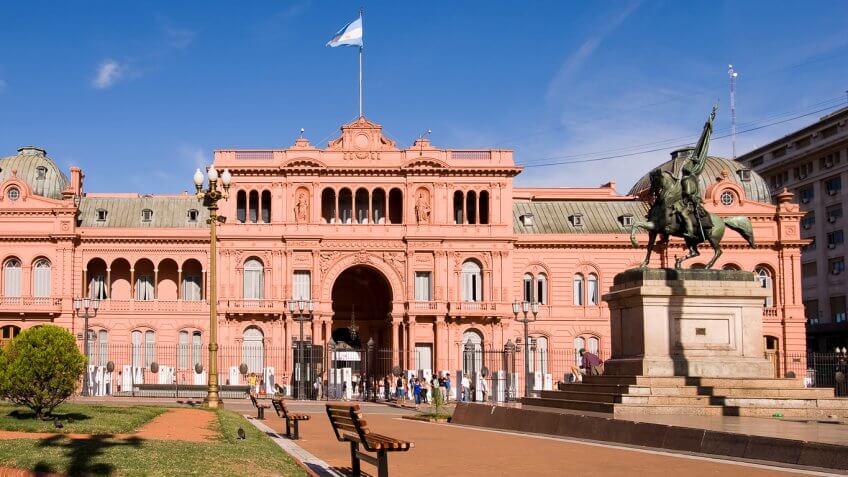 Eduardo Rivero / Shutterstock.com
6. Buenos Aires, Argentina
Buenos Aires is the sophisticated capital city of Argentina, offering beautiful and stately buildings, such as the presidential palace Casa Rosada. Its art scene is cosmopolitan; visit Teatro Colón, a nearly 110-year-old opera house, or the Latin American Art Museum of Buenos Aires, known locally as MALBA.
A visit to Buenos Aires starts with a whopping air travel expense that averages $1,453 per person. Hotels are inexpensive at just under $25 a night, but a two-week trip for two comes to more than $3,200 in airfare and hotels.
If you retire in Buenos Aires, however, it's another story. You'll stay well under budget with an average monthly rent of just $460. That price makes Buenos Aires one of the best — and most affordable — places to retire in the world.