As the weather gets better and better outside, it's time to build something for your backyard, garden or patio. And since we're all about DIY crafts for home decor, we may very well offer you a few suggestions for the outside as well. Making your own piece of furniture is a fun activity and you could use a nice outside sofa, a table or a chair for those long and lovely summer days as well.
So here we have 40 fun and easy DIY projects for outside furniture which include sofas, chairs, tables and other useful contraptions. If you're looking to do something crafty outside, choose some of these projects from the list and let us know how it goes.
Farmhouse Outdoor Couches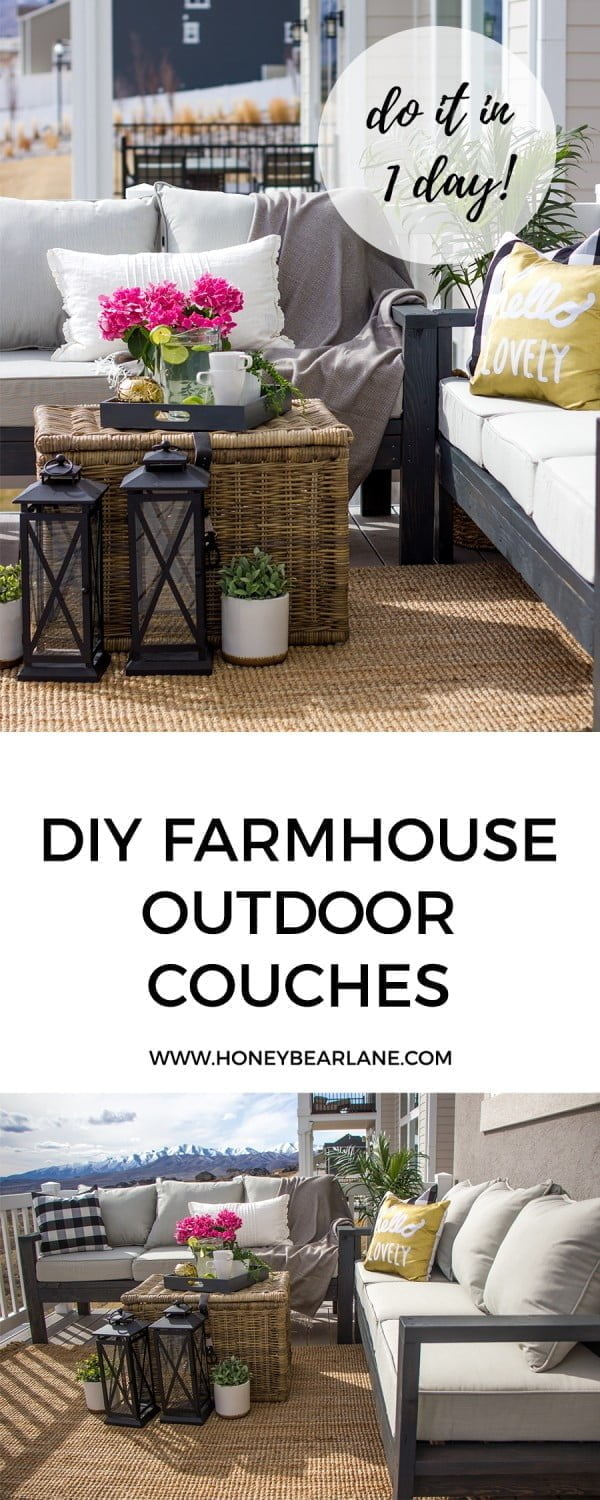 Tutorial: www.honeybearlane.com
Bring farmhouse decor to your porch or backyard with these lovely DIY outdoor couches. This project takes some effort to finish but the tutorial shows you how to do it in one day. Check it out.