One of the highest impact kitchen renovation projects you can do is to update an old countertop. It may be an old laminate countertop that's already worn out and chipped, so painting it, replacing it with a different material or otherwise improving it will completely change the look of your kitchen for the better. And while replacing the kitchen countertopwith marble or granite can be rather expensive, you can get virtually the same result with a DIY countertop.
We have assembled a list of 20 great tutorials that you can use to make your own countertop at home. All you have to do is get the needed materials and tools, and you're all set to create your own kitchen project. It's easier than may seem, so we encourage you to choose a tutorial of your skill level and get on crafting!
Concrete Over Laminate Countertop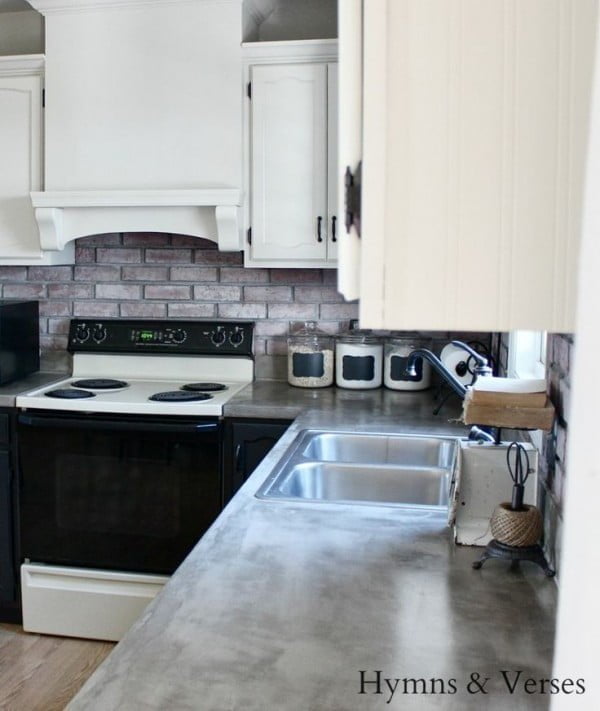 Tutorial: hymnsandverses.com
Concrete is cheap and it looks good with an industrial style accent in your kitchen decor. But making one can be quite an involving project. Here's a project to get the same look by updating your laminate countertop without having to replace it.